Stallion Attorneys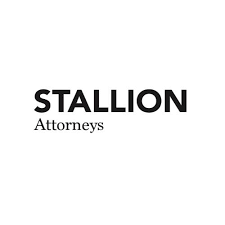 1st Floor, Peugeot House, 5664 Upanga Road, India St
Dar es salaam Dar es Salaam
Tanzania
ask@stallionattorneys.com
About us

Stallion Attorneys is a modern law firm, aimed at changing the dynamics of client-attorney relationships by providing pro-active accessible, efficient, ethical and reliable legal solutions.

Stallion Attorneys is based in Tanzania and is strategically planned to be in tune with its clients and the changing nature of business. Clients looking for legal assistance from a Lawyer, an Advocate, Notary Public, and Commissioner of Oaths have come to the right place, where practical solutions to legal problems are crafted with efficient, measurable and timely results.

In addition to providing a wide range of traditional legal services, the Firm takes pride in our depth of experience in the Corporate Law and Real Estate industry. Stallion Attorneys is one of Tanzania's premier Real Estate firms, with a particular emphasis on conveyance, business transactions, and an ability to resolve our clients' disputes in and out of court.