SGS Tanzania Superintendence Co. Ltd. (African Assay Laboratories)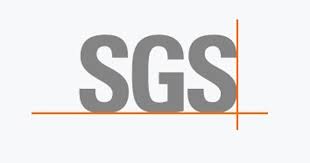 Plot No. 127, Mafinga Street Kingsway Kinondoni
2249
Dar es Salaam
Tanzania
jessejames.warburg@sgs.com
ABOUT SGS
We are the world's leading testing, inspection and certification company.
We are recognized as the global benchmark for sustainability, quality and integrity. Our 97,000 employees operate a network of 2,650 offices and laboratories, working together to enable a better, safer and more interconnected world.

Wherever you are, whatever your industry, our experts worldwide provide specialized solutions to make your business faster, simpler and more efficient.
SGS in Tanzania
We have been operating in Tanzania since 1962, when we were incorporated as General Superintendence Co. Ltd. Today, we are the country's leading providers of inspection, certification, testing and verification, serving a wide range of industries, including minerals, industrial, environmental, agricultural, oil, gas and chemicals. We also work with a range of governments and institutions.

With over 485 employees and a nationwide network with locations in Dar Es Salaam, Tanga, Mtwara, Mwanza, and in mine sites throughout the Lake-Zone area, we cover the East African sub-region of Tanzania, East Democratic Republic of the Congo, Eritrea and Ethiopia.

We have four state-of-the-art laboratories – our geochemical and environmental labs in Mwanza, which are ISO/IEC 10725 accredited, and our oil, gas and chemicals, and agricultural labs in the main port area of Dar Es Salaam.

In 2002, SGS acquired Scientific Services Limited (SSL) Australia, which owned African Assay Laboratories Tanzania Ltd., trading as Analabs. Following the acquisition, all SSL subsidiaries were integrated into SGS in Africa and other locations in the world including Tanzania.

At that time in Tanzania, Analabs that had three existing onsite laboratories at the Resolute Golden Pride gold mine, AngloGold Ashanti's Geita mine and Barrick Gold's Bulyanhulu gold mine, all of which became part of SGS in Tanzania. Subsequently, three more onsite laboratories at Barrick Gold's gold mines in Tulawaka, North Mara and Buzwagi were added.

A Trusted Supplier of Services to Government Authorities
We work with a range of government authorities, including:

Tanzania Revenue Authority (TRA), providing electronic cargo tracking systems (ECTS)
Tanzania Communication Regulation Authority (TCRA), providing telecommunication traffic monitoring services (TTMS) for real-time monitoring of national and international inbound traffic
Tanzania Bureau of services (TBS), providing a Product Conformity Assessment (PCA/PVoC) program

In Tanzania, we hold the following accreditations:

Our Mwanza labs are ISO 17025 accredited by SANAS
Our PCA/PVoC program is ISO 9001 certified by ABS
To find out more about how we can help your organization, contact your local office today.