SBC Tanzania Ltd (PEPSI)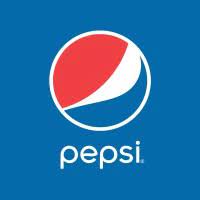 54/57 Nyerere Rd, Kiwalani
4162
Dar es salaam Dar es Salaam
Tanzania
About us

SBC Tanzania Limited was incorporated on April 5th, 2001 with the mission to "revive the Pepsi Cola business in Tanzania and to transform Pepsi brands into sizeable and serious contenders for volume and share of mind in the Tanzanian market." Our Vision calls for us to build one of the best run companies in Tanzania.

The name SBC traces its roots to our Nigerian sister bottling operation, Seven-Up Bottling Company PLC. Our sister company has been operating in Nigeria since the country's Independence on the 1st October 1960. This organization now employs over 5000 employees. The main driving force behind SBC is the El-Khalil family, who are no strangers to the African continent. They came into Tanzania with almost 100 years of experience in Africa, of which 40 was in the soft drinks business in Nigeria.

Our manufacturing capacities have been constantly upgraded to keep abreast of market demands, whilst maintaining the high standards of operation demanded by our parent company. While expanding the manufacturing facilities, we keep a hawk's eye on our quality processes guided by the stringent standards of Pepsico International. Our plants are exhibited among the best in Africa in terms of quality parameters.

The success of our operations have been attributed to our committed Sales and Marketing efforts, having invested a huge amount of time and money to expand the width and depth of our reach both in terms of product availability and awareness programs of our brands.