Goethe Institute Tanzania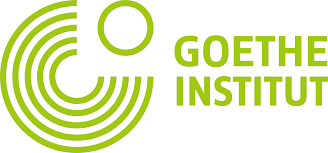 Alykhan Road No. 63 ahead of Jamatkhana Mosque, Upanga
9541
Dar es salaam Dar es Salaam
Tanzania
ABOUT US

The Goethe-Institut is the Federal Republic of Germany's cultural institute, active worldwide. We promote the study of German abroad and encourage international cultural exchange.
THE GOETHE-INSTITUT IN TANZANIA

The Goethe-Institut Tanzania was founded in 1962 and temporarily closed in March 1998. The re- opening took place on September 3, 2008, with GI President Prof. Dr. Klaus -Dieter Lehmann in the Botanical Garden (Dar es Salaam). While searching for a suitable property, an office in the French cultural institution Alliance Française de Dar es Salaam served as temporary accommodation.

Since November 11, 2008, the Goethe-Institut has rented the building of the former Polish Embassy in the Upanga district. This new institute building was officially opened by Guido Westerwelle, former German Foreign Minister of Germany, on April 6, 2010.

The Goethe-Institut Tanzania organizes and supports a broad spectrum of cultural events to present German culture abroad and to intercultural exchange.

Our language work offers language courses, workshops and seminars for teachers in the field of German as a foreign language and an extensive program of examinations.