Empower Limited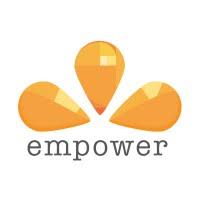 Tanzanite Park
105552
Dar es salaam Dar es Salaam
Tanzania
mwakasole.gloria@empower.co.tz
About us

Empower is a disruptive Tanzanian Consulting Firm that passionately provides Talent, Advisory and Insight services to clients across the African continent.
 
Our superpower is the ability to unite, excite and nurture people for collective growth. Empower was founded in 2009 and our commitment to excellence and creativity has fuelled our growth.
 
We have a reputation for adding significant value to companies and individuals; be it by providing talented candidates for graduate to C-suite positions, creating bespoke learning & development programmes to boost employee engagement, by gathering & analysing accurate data to guide company strategies or by arming the next generation with employability and entrepreneurial skills to thrive in Africa.