Aluminium Africa Limited (ALAF)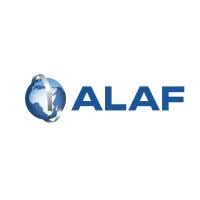 Plot 18, Nyerere Road
2070
Dar es salaam Dar es Salaam
Tanzania
florence.gondwe@safalgroup.com
About us

The company was established in October 1960 with an initial objective
of developing the 'Aluminium and Steel Industrial Complex' in
Tanzania. Since then, ALAF (formerly called Aluminium Africa Limited)
has established itself as a leading producer of steel roofing and related
products in the country.
In its endeavor to provide world class roofing products, ALAF Limited
graduated to using Aluminium-Zinc steel coating technology in 2010,
thus manufacturing roof sheeting that offers a much longer service life
than traditional zinc coated (so called "galvanized") steel.
ALAF was also the first company to start a steel tube mill In Tanzania (in
1971), the first company to introduce customized Z-Purlins (in 2013)
and the first company to introduce deformed bars in customized sizes
(in 2012).
Today ALAF offers a wide range of Roofing products, Pipes & Hollow
sections, Aluminium-Zinc coated steel coil, Cold-rolled products,
Structural Steel and Engineering products.
ALAF Limited also offers pre-painted roofing sheets made from coils
sourced from our sister company Safal Steel in South Africa. These
coils are produced in a state-of-the-art manufacturing facility and are
one of the finest available anywhere in the world.
ALAF is committed to delivering value for money to its customers, by
offering not just products, but roofing and building solutions that carry
a quality assurance from ALAF for complete peace of mind.
ALAF Limited is the first and the only company in its category in Tanzania
to be accredited with ISO 9001:2000 and ISO 14001:2005 based on
its quality standards and commitment towards the environment. Its
products also conform to the Tanzania Bureau of Standards.

SAFAL Group

The Safal Group is Africa's largest producer of steel roofing and sheeting and was the first producer of Aluminium Zinc coated steel on the continent.With over 36 businesses, and insights gathered over 50 years, it has remained at the forefront in developing and providing products that lead the industry.

The outputs of more than 30 roof manufacturing operations make it the largest producer of metal roof sheeting in Africa. To complement its roofing brands, specialist products have been developed by the Safal Group – such as fastener products, steel pipes and hollow sections, and other value-added accessories for the building industry.

The Safal Group lays great emphasis on being a socially responsible corporate citizen. Its focus is primarily on the communities in which it operates and particularly those who are most affected by poverty and social disadvantages. The Group also supports innovators who serve as role models for community upliftment.
At all its plants, the Safal Group's manufacturing processes are designed and managed with sustainability in mind and therein aim to minimize emissions and waste while maximizing energy efficiency.